Thanks to the nature of the sport, which includes slow movements, walking on foot and low chances of injury, golf is considered suitable for people of all ages. There are now more and more people playing golf that can benefit from the sport and having fun and memorable experience at the same time.
There are many studies which have shown strong evidence about positive impacts of any sport and physical activity on people's life. Golf is of no difference. Playing golf is shown to have improved golfers health and attitude as well as enhancing the relationship among players, namely family, friends and colleagues, so that the quality of life is also better.
Here Are Some Benefits of Playing Golf to Golfers:
For Health
One of the most talked about benefits of playing golf is its effect on health. For younger people, playing golf could help them to develop healthy bones as well as assisting the functioning of heart and lung. For older people, playing golf is more favorable than heavily active sports like football or tennis. It may require fewer actions but still bring many benefits such as reduce cardiovascular diseases and help organs in the body remain functioning independently.
Long lasting effect of golf to any player is it helps reduce the chance of getting cancer, diabetes, other chronic disease and depressions.
It is also a sport which helps you to keep fit. Imagine that you have to walk a course spanning to about 6-7 kilometers, not to mention carrying with you your set of clubs, which could help you burn about 1000 calories.
For Your Family
With golf, your family could play together and enjoy the freshness of the outdoors. You can create many unforgettable memories with your family when you all go to the golf course. There are some activities you can do with your family such as teaching and playing.
First you can teach your children the very first lessons of golf. People say it is best to learning by doing; therefore let them play and try on your clubs. By teaching your children to learn how to play golf, you can expect them to gain attention, patience, honesty as well as good etiquette. It is also very good for their health too. Furthermore, your children will sure appreciate the time you spend teaching and playing with them, which may have a lasting impact on their memory.
For Your Career
Overall, playing golf is a very effective way to stay healthy because it helps reduce many diseases. You can also have very fun time playing golf with your colleagues and your family creating many quality times and strengthening the bonds among them. Therefore, you can relax well and maintain good relationship with your colleagues before coming back to work.
For so many people, it is so surprise that golf is not only just a game. People sometimes come to golf course to create and discuss about business activities and opportunities. They talk while playing some rounds of golf. This may be because of 2 reasons. First, golf are for higher-income players so golf course is where you can see many successful and rich people from whom you may do business with. Secondly, unlike other active sports like tennis which require a lot of movements and attention, people can still do some small friendly talk while playing golf. Furthermore, instead of heated debates in a board room, people may find it more comfortable discuss about business in the greens.
For Your Life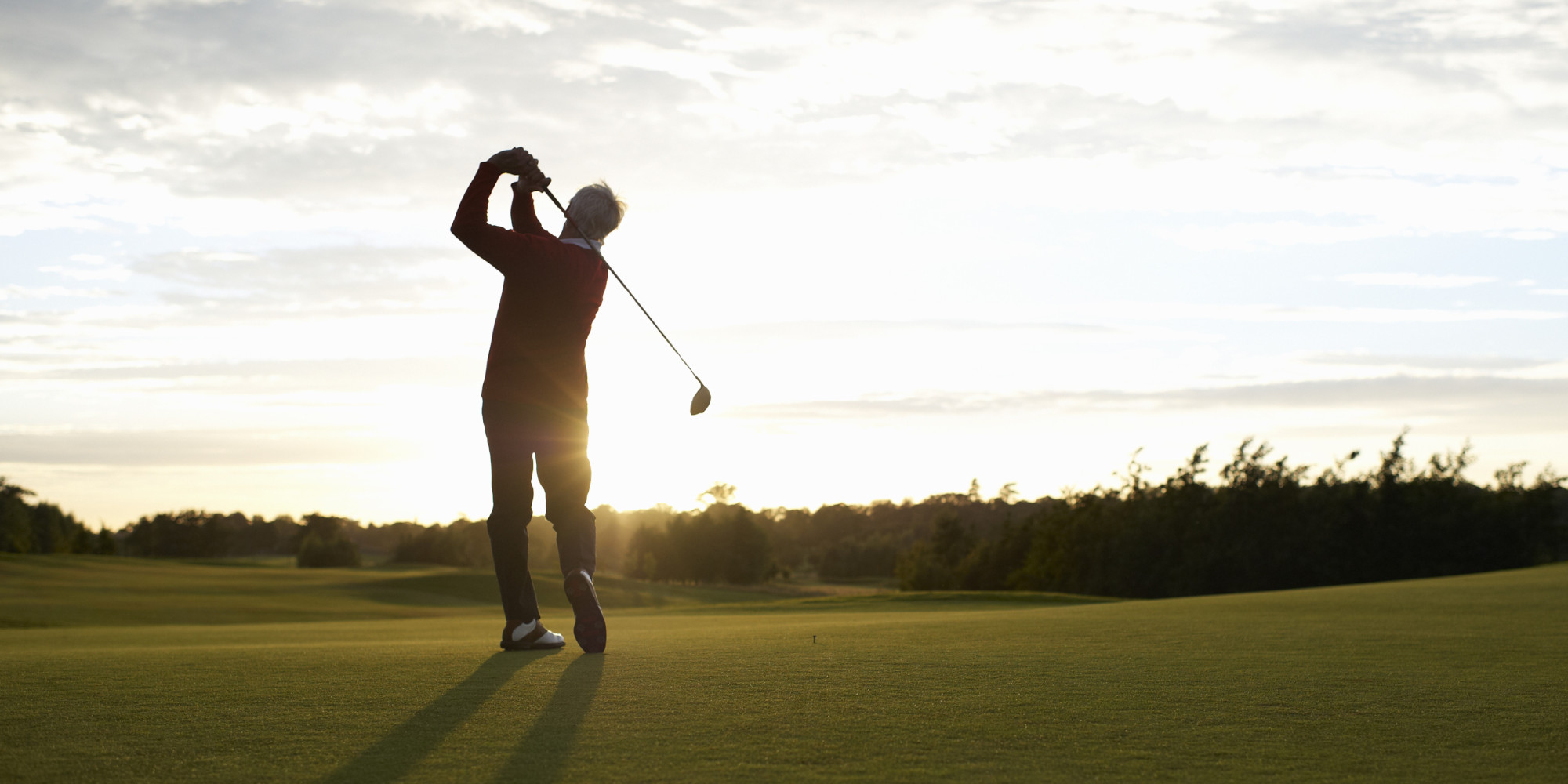 Being active in a sport like golf could help you sleep better throughout the night. As doctors say nothing is better than a good sleep, it will help you maintain a healthy lifestyle with enough sleep. Furthermore, it also helps you to reduce stress and be able to keep calm under any pressure. After taking on golf, some players could find themselves calmer and more positive about life.
With so many positive things happen in your life when you play golf: reduce chances of disease, good relationship with your family and your worker, positive thinking and a balanced lifestyle, golf is believed to increase your longevity as well.
Overall, playing golf has many positive effects to many aspects of our life. Playing golf helps both of your physical assets as well as your mind. It is not only good for our health by reducing chances of chronic diseases and improving functions of our organs. It is also help us to have quality time with family on the outdoors and seek for business opportunities. It could improve our lifestyle as well. Therefore, golf, although is still a niche sport, is very helpful and interesting for you to consider taking on a new sport.