Golf is the sport for everyone. There are people from different countries with different ages enjoying this sport every day. Golfers are as proud of this sport as it has a very long tradition and is loved by many people all over the world.
The tradition of golf is also well preserved by the people who are playing it. You can see very clearly as there are a lot of
golf rules and etiquettes
to follow. This sport also has dress codes and some certain unsaid rules when it comes to proper clothing to wear on a golf course.
For example, casual informal items such as Jeans and fedora hats are not allowed on the course. This also applies footwear. Flip flops and sneakers are definitely not accepted in any golf course.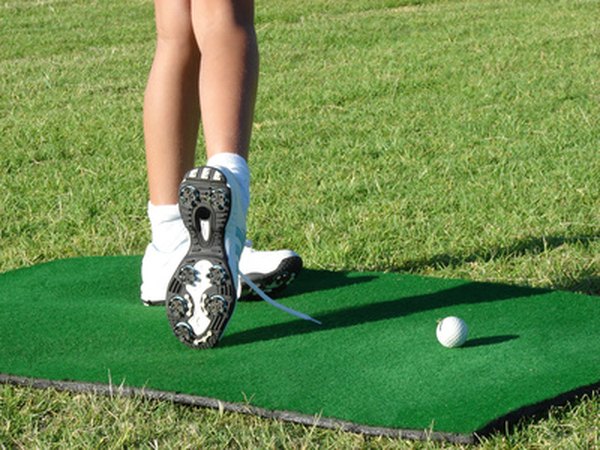 A/ Why It Is Important to Pick the Right Shoes?
In term of golf shoes, you will have a wide selection to choose from. If you are new in golf and have just started buying equipment and clothing, it will take you a lot of time to choose a suitable pair of golf shoes.
Picture that you have to walk from about 6 to 7 miles along the course and you also have to stand up all of the time, it means that your legs and feet will be very tired. You will need something to support all of your activities as well as preventing you from getting injuries. Those are the reasons why you will need a good pair of golf shoes.
B/ So How Can You Find A Good Pair of Golf Shoes?
There are a lot of brands and models for golf shoes on the market with different prices, materials and features. Here are the most important options you need to consider in a good pair of shoes:
Price: In most of the cases, price is the best signal to tell you about the quality of a product and golf shoes are no exception. You should prepare to pay for a good amount of money if you want to buy a good pair. Don't opt for cheap ones as you will only throw them out soon.
Light Weight: you will need one pair of shoes that you are comfortable walking with. If you buy a heavy pair, it will take you extra effort to lift it up, hence making you feel more tired when you have to walk a long distance.
Memory Foam: you should look for 1 pair with built-in memory foam to provide you extra cushioning and comfort while you stand.
Waterproof: you are going to play golf outside and there will be some rainy days. Therefore, it is advisable that you can buy shoes with waterproof material such as leather.
Good Fit: always try the shoes you want to buy on to make sure they fit perfectly
If you are first time shopper for your golf equipment, it is worth both of your time and money searching for the best pair of shoes. They will support your walking and standing all day long as well as preventing you from injuries while you do your swing.
I hope when you know about all of the features of a goof pair of shoes I mention above, you would be able to find your best pair of shoes and hence, having many fun and enjoyable golf playing in the future.